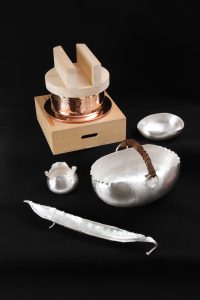 Good evening to you all. Thank you for stopping by at Creative Silverware Jin's staff blog.
I would gladly like to announce you all that you are now able to purchase our products on Amazon.com.
You can click on here to see all 19 products. And if you are thinking about to purchase our goods, please estimate deliver for between 30 to 60 days for delivery due to the all of our goods are made by hands. NOT BY MACHINE! At this point, I must apologize you all for such inconvenience, but I will solve this issue in next year.
Anyway, I wish you all for Merry Christmas and Happy new year!